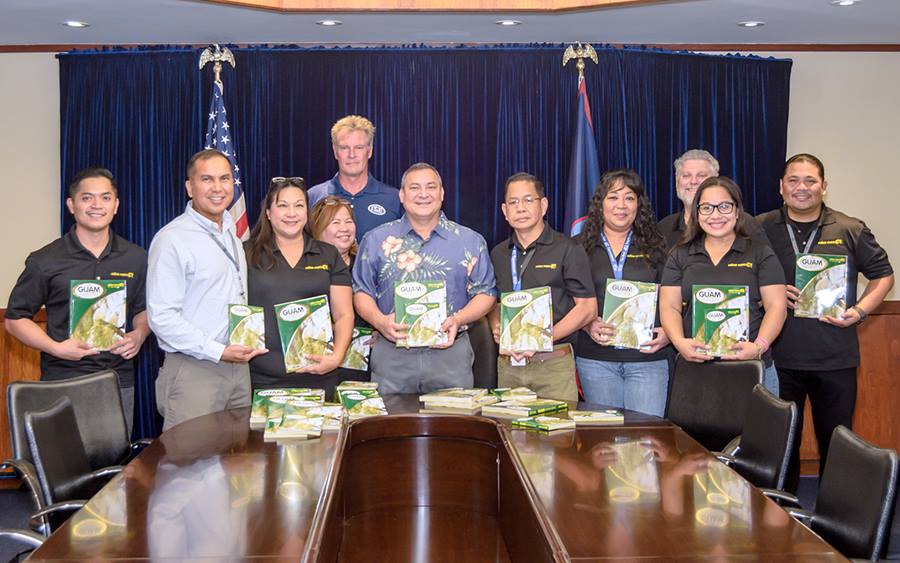 In 1990, Yellow Pages Ink was contracted with GTA to publish the GTA Phone Book™. This relationship continued until 1993 when Yellow Pages Ink launched out to become Guam's first privately owned phone directory, with the debut of the 1993 Guam Phone Book™.
In 1998 Yellow Pages Ink added a Saipan "business" section. It was only two pages long. That year Yellow Pages Ink officially went digital; from computer direct to film. Final digital files were saved on CDs and sent to the printer. The new process increased efficiency and accuracy and we began to improve our design and format.
January of 2002, saw the launch of the online web directory, www.guamphonebook.com. Yellow Pages Ink contracted with our web hosting company to develop the idea of the online directory that looked like the printed version. Every year since its inception guamphonebook.com has increased in page views. To date www.guamphonebook.com has had over 2.5 Million page views per year and is one of the most visited directory sites in the world! We continue to improve our site every year and in 2007 launched www.cnmiphonebook.com, offering the same great utility and ease of use for the Northern Marianas that our Guam customers have come to enjoy.
In 2003 die-cut tabs were added to make the Guam Phone Book™ more user-friendly. This new feature gave the book a unique look, unmatched in the islands.
In 2007, after years of including a CNMI section, Yellow Pages Ink published its first edition of the CNMI Phone Book™, a full phone book complete with residential and business listings from Rota, Tinian and Saipan. Also in 2007, Yellow Pages Ink was bought by PTI Pacifica, the local telephone company that serviced the Northern Marianas. The following year PTI Pacifica acquired IT&E to create the regions largest telecom company.
2009 marked the 20th anniversary of Yellow Pages Ink's service to Guam and the Northern Marianas. To celebrate Yellow Pages Ink unveiled the new miniBusiness Directory for Guam and the CNMI which included government listings, maps, and business white and yellow pages. Measuring only 5.5 inches by 7 inches the new miniBusiness Directory fits easily into the glove compartment of bag and offered easy access to phone numbers while you were out on the go.
In 2012, the cover for the Guam Phone Book™ was revamped and given a new design style. The Guam Phone Book™ logo was also given a make over as well, to reflect the unity of all the companies underneath the PTI Pacifica umbrella.
Physical Address:
122 W. Harmon Industrial Park, Ste. 103, Tamuning Guam, 96913
Mailing Address:
P.O. Box 24881 Barrigada, Guam 96921
Telephone: (671) 472-3495 • Fax: (671) 472-3498 • Email: office@yellowpagesink.com